« Shows & Personalities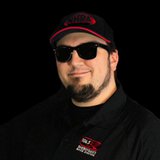 Otto
On Air:

Weekdays, Noon - 5pm; Sat, 9am - 12am; Sun, 5am - 7pm
Hometown: I hale from parts unknown (AKA Sheboygan) Stuff: Born 8/21/1980, Married in June of 2008 to Crystal (sorry ladies, I'm off the market), and currently residing in Sheboygan with my wife, 1 cat (Duckie), and 2 dogs (Panda and Otto... JUST TO REVIEW, HE CAME WITH THE NAME AND I'M NOT SOME INSANE EGOTIST!).

Favorite TV Shows: WWE RAW, SMACKDOWN, or ECW (There hasn't been a week of my life where I haven't watched wrestling since I was like 5). Also Around the Horn and Pardon the Interruption on ESPN are both DVRed daily. The Simpsons is awesome too! Favorite Past-times: Fantasy Football, and following just about any sport known to mankind, plus Drinking, Smoking (Cigars), and all other types of ill S##t.

What you wanted to be growing up: Either a Pro Wrestler, 3rd basmen for the Brewers, or President of the USA. (Still a shot at that last one!)

How I started in radio: I showed up a week after I graduated from High School (Exciting I know!), and I've been kicking around here for the last 15 years or so.

Favorite Foods: Any/All with few exceptions. Though I will give props to a certain local chicken wing establishment as being about the finest in the world, and there is another local hamburger joint I give huge love too... Love Mom's cooking too.

Favorite Beers: Coors Original, Franziskaner, (actually MOST German imports are at the top of the list) Schlitz, almost anything by Lakefront, Sprecher, Leinies, and Founders Brewery, and my uncle Dave's home brew. But like everyone else, my favorite beer is "Free", and Hamm's will do in a pinch!

Quirks: I almost never wear long pants. Shorts 24-7, year-round. And to answer your question in advance, no I'm not cold. Thanks for your concern. And I haven't had a real haircut in 14 years (got a trim before my wedding, but I'm not counting that).

Ultimate Goals: See another Packer Super Bowl win, a Brewer World series win, and a few more New Jersey Devils Stanley Cups would be great too. As far at the career goes, becoming the 50th President of the USA would be great. Either that or make a few millions as a bounty hunter, Boba Fett-style. I'd also like to buy a few more hats.