Attend the Event
The Location
The 2014 Sheboygan Bridal Showcase will be held at the beautiful John Michael Kohler Arts Center. This historic building houses a not-for-profit art museum, studio classrooms, theater, performance and meeting spaces, and much more. It's modern, yet relaxed, setting makes the center the perfect location for you to meet with some of the areas best vendors hoping to meet your wedding day needs!
The Tickets
Advanced tickets are available at Bridal Essence in Sheboygan for $5.00
Bridal Essence
534 South Pier Drive(920) 395-2743
Tickets also available at the door for $8.00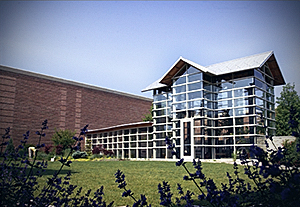 The Directions
Exit I-43 (Exit 126) onto Highway 23 East, which becomes Kohler Memorial Drive and then Erie Avenue. Continue east to Seventh Street, turn right, and follow Seventh Street four blocks south to New York Avenue. Turn left on New York Avenue. The entrace to the Arts Center is located on New York Avenue between Sixth and Seventh Streets.
John Michael Kohler Arts Center
608 New York Avenue
(920) 458-6144