Rock USA All Access
The Rockstar Experience is back!
Listen to select Ticket Window dates in June and July for your chance to become an Instant Finalist for our Rockstar Experience with Horn's RV. Just like standard Ticket Window dates, when you hear the cue to call, be caller #6 at 920-451-2300 and you're in!
All Instant Finalists will receive a pair of 4-Day General Admission Tickets to Rock USA and also be entered to win the Grand Prize.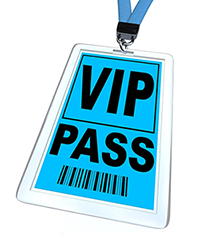 Grand Prize Includes:

Two VIP Passes
Two additional 4-Day General Admission Passes
A Campsite
A Generator Rental courtesy of Grand Rental Station
An RV to use to complete your Rockstar Experience courtesy of Horn's RV
We'll select and announce the Grand Prize winner live on The Buzz on Tuesday, July 8th at approximately 12:00pm.
You Can Also Register For Your Chance Below
For more information, please see our official contest rules.