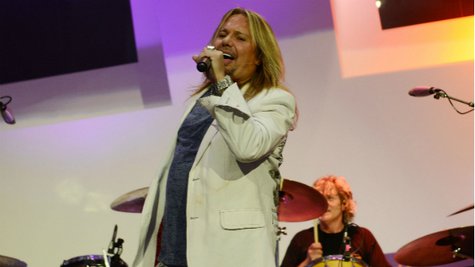 As Motley Crue winds down as a band, singer Vince Neil is revving up his interests in the Arena Football League .
Neil became a minority owner of the Jacksonville Sharks a few months ago. Now comes word that he's received approval from league officials and other team owners to "build a Las Vegas team from scratch," according to the Las Vegas Sun .
Previously, Las Vegas was home to the AFL's Sting, then the Gladiators. Neil has submitted a request for his Sin City-based team to be known as the Outlaws.
Meanwhile, the Crue's farewell tour, with special guest Alice Cooper , begins with a stretch of U.S. dates starting July 2 in Grand Rapids, Michigan.
Follow @ABCNewsRadio
Copyright 2014 ABC News Radio