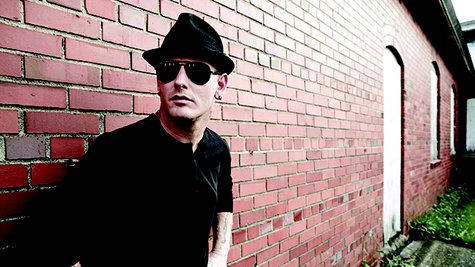 Father's Day is Sunday, and even a busy rock and roll dad like Corey Taylor will take time out of his busy schedule to hang with his kids: Griffin and Angeline . The Slipknot singer, who's in the middle of putting together the band's next album, tells ABC News Radio that he's so crazy about his kids that he thinks, "the good stuff is the best thing to me about being a dad, and it can be something simple as having breakfast in the morning, watching stupid crap on TV."
Taylor -- who makes his living jumping around onstage in a scary mask, screaming and roaring -- says his 11-year-old son Griffin is "becoming a little man on me, and it's freaking me out."
Think that Corey Taylor would be fun to have as a dad? He tells ABC News Radio, "I try to make it as fun as possible, but at the same time...I've established that I'm the father and he's the son, and when I say something he knows that I mean it. That's my favorite thing about being a dad, is there's a communication there."
Follow @ABCNewsRadio Copyright 2014 ABC News Radio