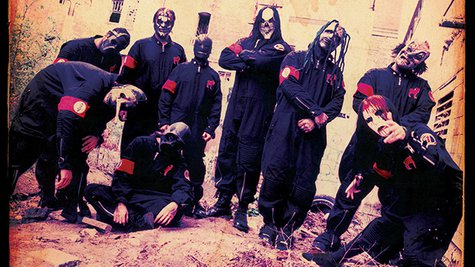 A fifth Slipknot album teaser has joined its predecessors online. The clip is short and dark and features similar characters to those in the earlier installments.
In what could be a sign that the band senses fans' growing impatience with the tell-nothing teasers, Slipknot frontman Corey Taylor posted a cryptic tease Tweet --"Heheh. Friday." -- hopefully signifying that some concrete information is forthcoming.
Slipknot has been working on the new album -- its first studio album since All Hope Is Gone in 2008 -- since February, and its progress has been marked by drama. It's the first without drummer Joey Jordison , who was fired late last year for undisclosed reasons, and without bassist Paul Gray , who died in 2010 of a drug overdose. Though guitarist Jim Root worked on the new album and remains a part of the band, he was asked to leave Slipknot side project Stone Sour two months ago under mysterious circumstances, in a decisions which Taylor would only describe as "what's best for both bands."
Stay tuned, 'Knot fans...maybe there will be reason to celebrate this weekend.
Follow @ABCNewsRadio Copyright 2014 ABC News Radio