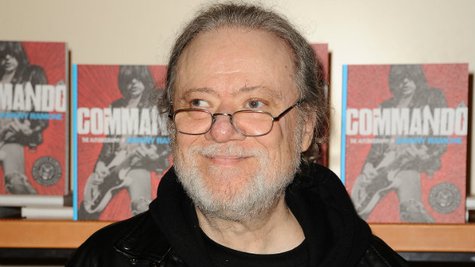 A special memorial gathering and candlelight vigil honoring late Ramones drummer Tommy Ramone will be held at noon local time today in the town of Lido Beach on Long Island, New York.
The event, which will be co-hosted by Dennis Dunne Sr. , a legislator from New York's Nassau County, will take place at the Malibu Shore Club, the site of a popular alternative-rock venue where The Ramones frequently performed.
The memorial celebration will be open to the public and will be followed by a special musical performance at the club that evening.
Tommy, who was born Tamas Erdelyi , died on Friday at the age of 65 after a battle with bile-duct cancer. He was the last surviving original member of The Ramones, and played on the band's first three studio albums -- 1976's The Ramones , and 1977's Leave Home and Rocket to Russia . He also co-produced the latter two records, as well as 1984's Too Tough to Die .
Follow @ABCNewsRadio
Copyright 2014 ABC News Radio