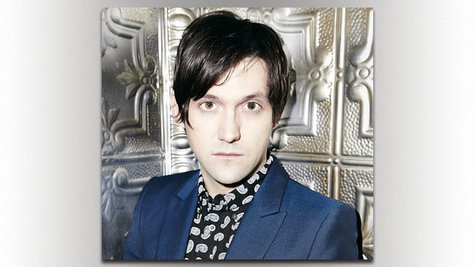 Bright Eyes singer Conor Oberst must be breathing a sigh of relief now that the woman who accused him of rape has admitted that she lied "to get attention." That according to a statement from the accuser, published by Buzzfeed .
Joanie Faircloth alleged that Oberst was hitting on her backstage after a North Carolina concert in 2003 and then forced himself on her after she told him she was a virgin. She would have been 16 years old at the time of the alleged incident.
Faircloth now admits in a notarized statement , ""The statements I made and repeated online and elsewhere over the past six months accusing Conor Oberst of raping me are 100% false. I made up those lies about him to get attention while I was going through a difficult period in my life and trying to cope with my son's illness."
The statement continues, "I publicly retract my statements about Conor Oberst, and sincerely apologize to him, his family, and his fans for writing such awful things about him. I realize that my actions were wrong and could undermine the claims of actual sexual assault victims and for that I also apologize. I'm truly sorry for all the pain that I caused."
The negative publicity Faircloth created with her fake story may have cost Oberst real money. He claims his publishing company did not pick up a $200,000 option after Faircloth came forward with her rape allegation. Conor filed a $1.2 million lawsuit against Faircloth in February. There's no public word yet how Faircloth's apology and retraction might affect Oberst's suit.
Follow @ABCNewsRadio
Copyright 2014 ABC News Radio