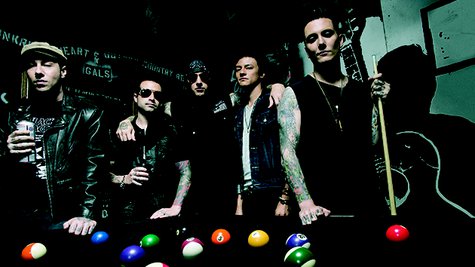 Avenged Sevenfold has released a trailer for the anniversary release of Waking the Fallen . As previously reported, the new edition is called Waking the Fallen: Resurrected , and it'll be a three-CD set featuring 11 previously-unreleased songs, as well as expanded artwork and a 30-minute behind-the-scenes mini-documentary with footage spanning A7X's career.
There also will be special collector's packages, including a deluxe CD with two additional tracks, four-LP sets on spattered vinyl, T-shirts, and 7-inch vinyl with even more exclusive audio.
Orders are being taken now at HopelessRecords.com/Resurrected , where you can also check out an earlier album trailer.
Waking the Fallen: Resurrected hits digital and retail outlets on August 25.
Follow @ABCNewsRadio
Copyright 2014 ABC News Radio