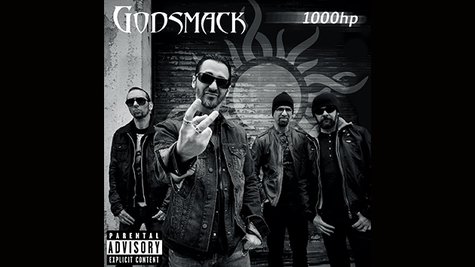 You'd think that now that the band's new album 1000hp is in stores, there'd be no incentive for Godsmack to continue offering fans behind-the-scenes webisodes, but you'd be wrong. The fifth and final installment of the inside-scoop series is streaming live now .
This last episode is a private look at the "1000hp" video shoot, and features interview footage with the band members about the experience. Their impressions include nausea -- drummer Shannon Larkin says he did four takes and "went backstage and threw up" -- and discomfort, by guitarist Tony Rombola , who says he wishes they'd brought fans in for the stage shots so it wouldn't feel so "awkward." Those are odd reactions for a video that looks as tight and exciting as the "1000hp" clip.
The fifth Godsmack webisode is streaming live at Godsmack.com. 1000hp is available in digital and brick-and-mortar stores now.
Follow @ABCNewsRadio
Copyright 2014 ABC News Radio