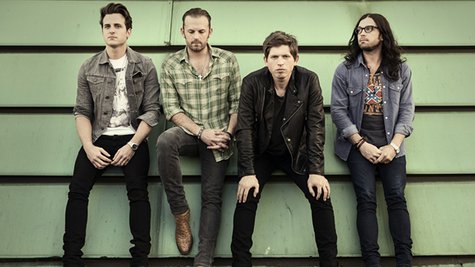 Wanna know what went on backstage before Kings of Leon 's set at Lollapalooza? The band has decided to let fans in on the details by posting a YouTube video of private footage from the show.
Footage includes Caleb Followill FaceTiming with his family, the band members coaching each other on a new song, and finally rehearsing a take of the Robyn cover they did at Lollapalooza, "Dancing on my Own."
Immediately after posting on Tuesday afternoon, fans began raving about the performance, including pleas to the band to "Record and release this!" No word on whether the Followill brothers have plans to do so.
Kings of Leon is on a tour that will have the band out until early October.