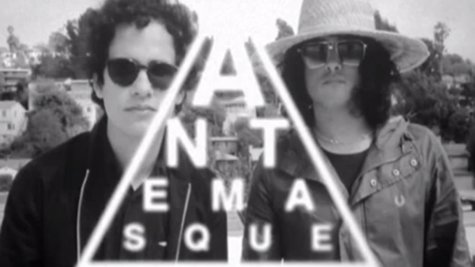 As it turns out, Flea is not an official member of Antemasque -- the new band formed by members of the Mars Volta -- after all.
As previously reported, the new combo was thought to consist of singer Cedric Bixler-Zavala , guitarist Omar Rodriguez-Lopez and drummer Dave Elitch – all of Mars Volta – as well as the Red Hot Chili Peppers ' virtuoso bassist. But Rolling Stone now reports that Flea is not in fact a member of Antemasque. A statement from the band's label, Nadie, says they included him in a teaser video to thank him for allowing them use his studio and for "literally letting us sleep on the floor to make this record."
Flea does appear on some Antemasque tracks but not on the latest one, a song called "Drown All Your Witches," which the band has posted to YouTube. The band's self-titled debut will be available digitally on July 1 and physically on July 15.
Copyright 2014 ABC News Radio