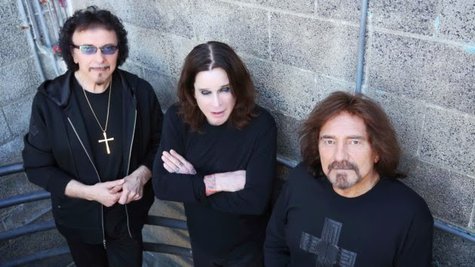 Black Sabbath has given its fans plenty to cheer about this year, thanks to its first-ever chart-topping album, 13 , and a successful reunion tour. However, in a new interview with the Chicago Sun-Times , bassist Geezer Butler shares some potentially very disappointing news about the band's future.
The 64-year-old rocker tells the paper that the current trek "will probably be [Sabbath's] last tour." He explains that he wants to keep performing "as long as I can do it to a good level, [and when I] can't play to my usual standards, [t]hat's when I won't go out anymore."
Butler points out that he wants "to go out on a high," while noting that Sabbath "is playing really well at the moment."
Geezer admits that at his age, it's becoming difficult to go out on a lengthy tour. "It really is tough going on every night," he says. "You wake up next day, all the pains you never had before."
Butler insists that he doesn't want to keep performing just "for the sake of the money," noting that "you have to have a lot pride in yourself." He adds, "I honestly think I'm coming to the end of the top of my job."
Black Sabbath wraps up its current North American tour on September 3 in Los Angeles. After that, the band will play a series of Latin American shows in October, followed by a European trek in late November and December. The heavy-rock legends' final scheduled concert is set for December 22 in their hometown of Birmingham, England. No word yet if they plan to extend the tour into 2014.
Copyright 2013 ABC News Radio