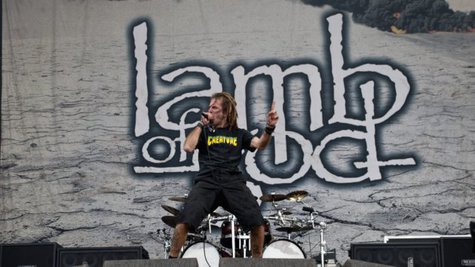 Randy Blythe will get his day in court. According to The Prague Post , the Lamb of God frontman will stand trial on February 4 on a manslaughter charge in connection with an incident that took place during the band's 2010 concert at Club Abaton in Prague.
"We have issued Randy Blythe with a court summons, and he is obliged to attend the hearing in person," court spokeswoman Martina Lhotáková tells the newspaper. "The trial will determine the culpability of Blythe, and his potential punishment."
Blythe is being accused of roughing up a fan named Daniel N. after the fan leaped onto the stage during the show. Czech Republic authorities allege the incident caused injuries that led to Daniel's death 14 days later. The singer could serve as many as 10 years in prison if he's convicted.
Copyright 2012 ABC News Radio