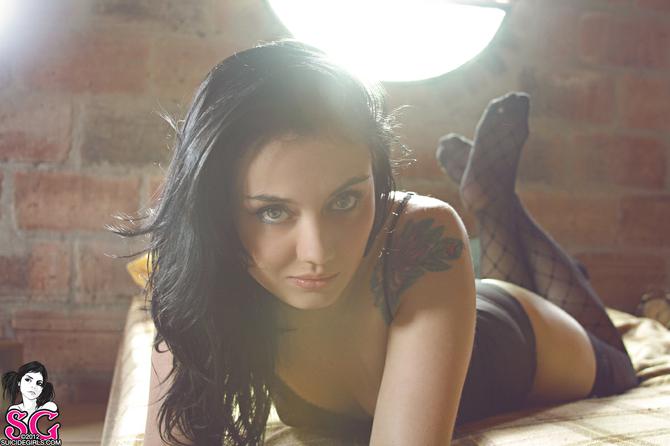 https://suicidegirls.com/girls/tourniquette/

Vital Stats:
STATUS: EXCLUSIVE RELATIONSHIP
WEED: I'M A TOTAL STONER
KINK FACTOR: I'M OLD-FASHIONED.
BOOZE: OCCASIONALLY
DIET: OMNIVORE
I SPEND MOST OF MY FREE TIME: IN THE STREETS...
MY IDEA OF A GOOD TIME: A LONG, SLOW, LATE DINNER WITH FRIENDS.
STAY IN AND WATCH OLD MOVIES ON TV.
WHEN I GO OUT, ANYTHING CAN HAPPEN.
INTO: ANIMALS BEER COLOR BLACK. DESIGN DJ FASHION STORES FRIENDS INSECTS ITALIAN AND MEXICAN FOOD LEGGINS MUSIC MY BOYFRIEND MY WORK OBJECTS SG TATTOOS TECHNO MUSIC THE EYES THE MANIQUIES THE UNIVERSE THS SIMPSONS TV