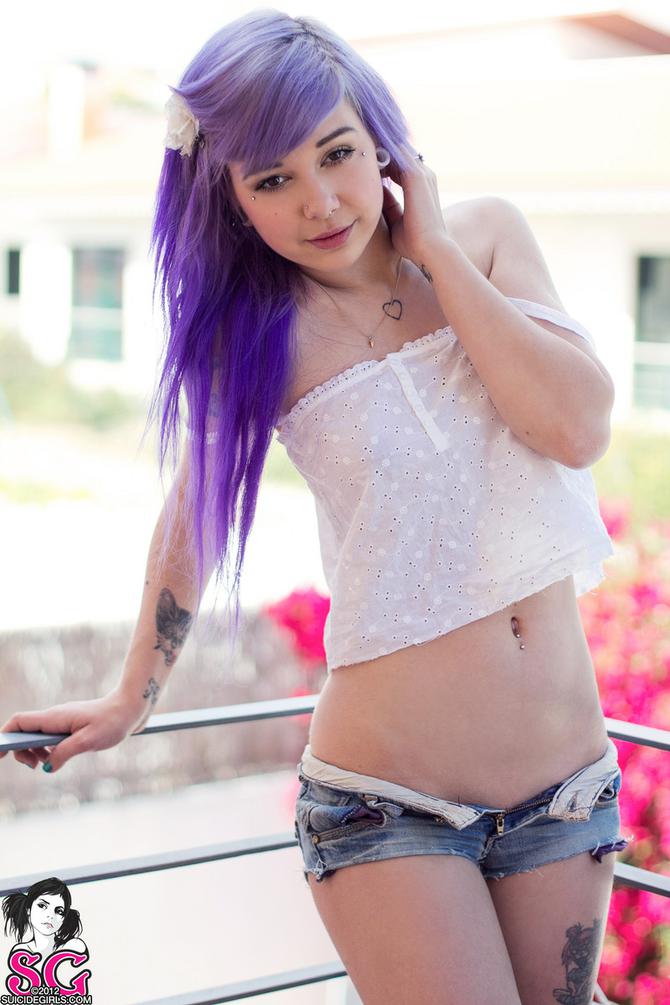 https://suicidegirls.com/girls/plum/

Vital Stats:
HEIGHT: 5'8"
KINK FACTOR: I'M SAVING MYSELF FOR JESUS!
POLITICS: NONE APPLY, YOU A$$HOLES
CIGARETTES: NOPE
WEED: OCCASIONALLY
BOOZE: OCCASIONALLY
DIET: VEGETARIAN
MUSIC: 4BIDDEN BMTH CHAINLESS CRYSTAL CASTLES GREEN DAY MUSE NIRVANA ODESZA QUEST PISTOLS SUICIDE SILENCE THE BLACK KEYS XX
FILMS: ANNA KARENINA FIGHT CLUB, METRO 2013 RESIDENT EVIL THE IMPOSSIBLE
VIDEO GAMES: ALICE MADNESS RETURNS GTA SIMS 3
MY IDEA OF A GOOD TIME: A LONG, SLOW, LATE DINNER WITH FRIENDS.
INTERNET. ALL NIGHT. AGAIN.
READING AT THE COFFEESHOP.
INTO: ALIENS ART ASTRONOMY CUTE DRESSES GREEN GUNS NATURE PHOTOGRAPHY RANDOM WALKS
5 THINGS THAT I CAN'T LIVE WITHOUT: CHAPSTICK MUSIC. PHONE WARM SWEATER WATER
I SPEND MOST OF MY FREE TIME: PLAYING GAMES WATCHING MOVIES & CUDDLING WITH MY PETS