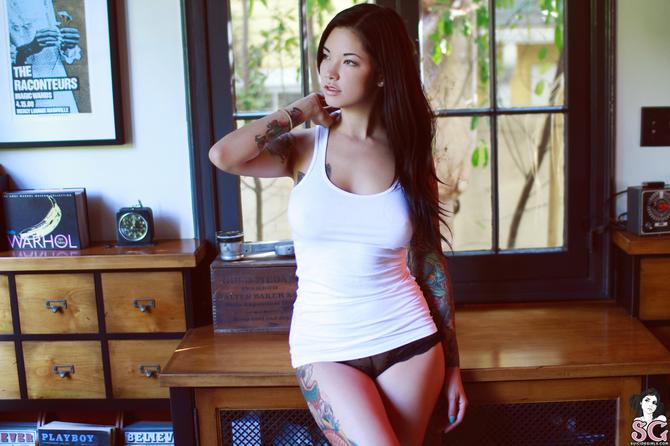 https://suicidegirls.com/girls/myca/
Vital Stats:
HEIGHT: 5'3"
KINK FACTOR: I'LL TRY ANYTHING ONCE, ESPECIALLY IF YOU BEG FOR IT.
CIGARETTES: I'M GIVING UP
BOOZE: OCCASIONALLY
DIET: VEGETARIAN
5 THINGS THAT I CAN'T LIVE WITHOUT: FAMILY MUSIC RICE
I SPEND MOST OF MY FREE TIME: NAPPING WITH MY DOG. PANDORA.
MY IDEA OF A GOOD TIME: A LONG, SLOW, LATE DINNER WITH FRIENDS.
INTERNET. ALL NIGHT. AGAIN.
STAY IN AND WATCH OLD MOVIES ON TV.
INTO: ANIME BOOKS FESTIVALS & CARNIVALS FILMS MAGIC MANGA MIRRORS MUSIC SHOES