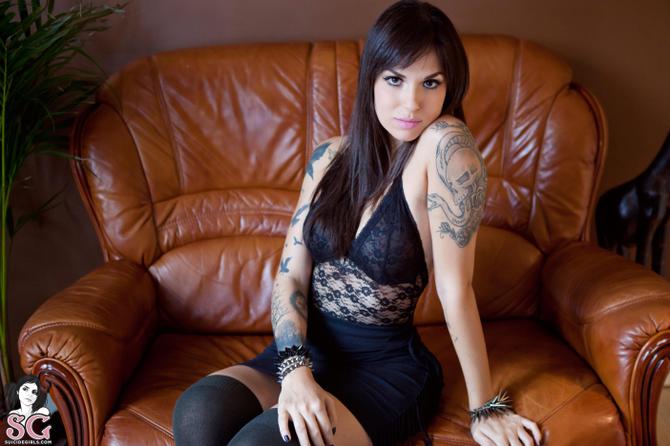 https://suicidegirls.com/girls/chateau/

Vital Stats:
HEIGHT: 5'7"
WEIGHT: 132LBS
BODY TYPE: FIT
CIGARETTES: NOPE
BOOZE: NOPE
WEED: OCCASIONALLY
STATUS: SINGLE
DIET: VEGETARIAN
FILMS: BACK TO THE FUTURE TRILOGY CONAN PULP FICTION STAR WARS TERMINATOR 2 WALL E
BOOKS: FEAR AND LOATHING IN LAS VEGAS FIGHT CLUB HARRY POTTER THE HOBBIT THE LORD OF THE RINGS WATCHMEN
VIDEO GAMES: FULL THROTTLE TOE JAM & EARL
MY IDEA OF A GOOD TIME: A LONG, SLOW, LATE DINNER WITH FRIENDS.
STAY IN AND WATCH OLD MOVIES ON TV.
SUPPORT LOCAL MUSIC. GO TO A SHOW.
INTO: MUSIC VIDEOGAMES
MUSIC: APHEX TWIN DAVE MATHEWS BAND DAVID BOWIE FAITH NO MORE MICHAEL JACKSON NINE INCH NAILS PEARL JAM PINK FLOYD QUEENS OF THE STONE AGE RADIOHEAD THEM CROOKED VULTURES
TELEVISION: GAME OF THRONES ROBOT CHICKEN SCARE TACTICS SOUTH PARK THE WALKING DEAD